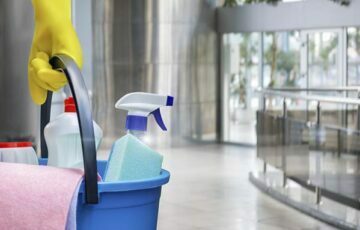 Cleaning & Disinfection
Whether you need general scheduled cleaning, quarterly cleaning, or a one-time cleaning, Elite Commercial Cleaning will do the job right!
Our commercial cleaning services in Pittsburg Kansas and surrounding areas, offer customizable levels of protection for your business to provide a more tailored approach to your disinfection needs.
Outsourcing your cleaning services can help streamline your expenses and reduce cleaning time by about 25% while ensuring a spotless, disinfected environment.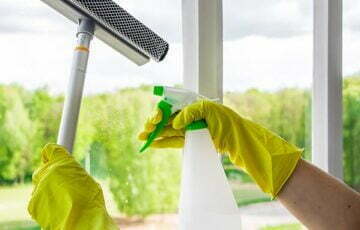 Window Cleaning
Windows let natural light into your business for a more pleasant and productive work environment. But airborne dirt and dust can discolor the glass and contact from hands can leave unsightly smudges. Let Elite Commercial Cleaning improve your view with expert window cleaning services. If the window has a screen, we'll also clean the screen. For windows with tough spots, we use special tools and products to scrape the window clean. If the window has a screen, we'll also clean the screen. Whether you have a small storefront or a large retail complex, we have the right window cleaning services for you in Pittsburg Kansas and surrounding areas.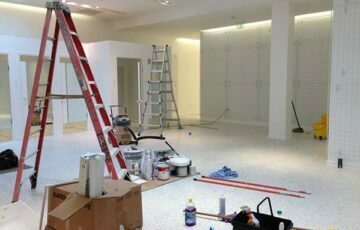 Construction Clean-up
Eliminate potential hazards from your new construction site or remodeling project. Leave your work area perfectly clean. Elite Commercial Cleaning has the knowledge, staff, and dedication to provide the incredible results that our competition simply cannot match.
Our construction cleaning staff delivers affordable, fast, and efficient clean-ups so that newly built or renovated facilities are ready! Our trained employees have the right tools, equipment, and techniques to handle most constructions jobs in Pittsburg Kansas and surrounding areas.
Our team of cleaning experts have experience with facilities of all sizes and from different industries.
You can rest assured knowing that we will work with you till your needs are met.
Cities We Service
Pittsburg Kansas , Girard Kansas, Columbus Kansas, Arma Kansas, Joplin Missouri, Carthage Missouri, Webb City Missouri, Neosho Missouri
Don't see your Town or City listed? Call us to see if we service your area. 620-704-2601
For environmental disinfecting and new construction cleaning, we will travel up to 200 miles from Pittsburg, Kansas.